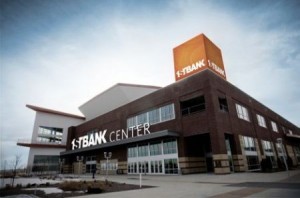 Our friends over at The Daily Camera and Reverb alerted us to some sad news as we got back into the swing of things today.  Apparently a Pretty Lights fan has passed away after suffering a fall at the New Year's Eve show on Saturday.  Our condolences go out to all involved with this tragedy.  See below for more details.
By Laura Snider
The Daily Camera
A 20-year-old man died Monday after falling from the second-level seating area in the 1stBank Center on New Year's Eve, according to Sgt. Heidi Walts, a spokeswoman for the Broomfied Police.
The man, who has not yet been identified, was at the Pretty Lights show when he fell from the seating area directly behind the main stage at about 1:15 a.m., just after the concert ended, according to Broomfield Police.
In a statement released Monday night, 1stBank Center said the man fell from a "restricted area" behind the stage. 1stBank also noted that the victim was immediately treated by on-site medical staff before being air-lifted to a local hospital.
The victim died of his injuries Monday afternoon, according to Walts.
The police investigation is still open and has included interviews with Argus Security, 1stBank Center staff, the person who went to the show with the victim and family members, according to a police news release.
The 1stBank Center — which is owned by the city and county of Broomfield and managed by Peak Entertainment — also said in its statement, "Our deepest thoughts and prayers go out to the family."