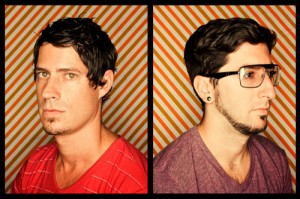 Why You Should Go: Big Gigantic is the latest project from Dominic Lalli (The Motet saxophonist/producer) and drummer Jeremy Salken. The two-man sound-machine of Lalli and Salken showcases an array of gripping composition combining elements of a DJ and a live band setup, mixing thoughtful melodic ideas, with pulsating dance tunes.  Quite simply, these guys have been killing the live electronic music scene lately. In the last year or so, Big Gigantic has gone from playing a few club gigs around Colorado, to opening for STS9, and playing shows with Shpongle and Bassnectar, to headlining shows through the South East and hitting summer festivals throughout the country. Big Gigantic flavors the electronic music scene with powerful sax solos and soulful synth lines on top of super hot beats.  These are sure to be some of the most talked about shows of the year.
Venue:
Thursday: The Aggie Theatre, 204 S. College Ave – Fort Collins, CO 80524 – 970-482-8300
Friday: The Boulder Theater, 2032 14th Street – Boulder, CO 80302 – 303-786-7030
Saturday: The Ogden Theatre, 935 E. Colfax Ave – Denver, CO 80218 – 303-832-1874
Doors:
Thursday: 8:00 PM
Friday: 8:00 PM
Saturday:  8:00 PM
*Price:
Thursday: $26 – ADV Buy Tickets
Friday: SOLD OUT
Saturday: $22.00 ADV Buy Tickets $25.00 DoS
*All times and prices are gathered from other sources and we am not responsible for mistakes or inconsistencies. They are intended only as guidelines. Please, always call the venue if you desire the most accurate information possible.