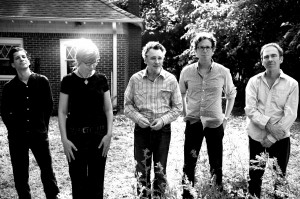 Why You Should Go: The Jayhawks were definitely swimming against the tide when they emerged from a crowded Minneapolis music scene halfway through the 1980's — a memorable decade that saw the likes of the Replacements, Soul Asylum, Husker Du and Prince put Minnesota on the musical map in a big way. Forging a rootsy sound that wasn't quite rock or country — "Hank Williams on speed" somebody once memorably called it — The Jayhawks quickly turned into one of the most important bands of the post-punk era. Over the course of two decades, several albums, countless memorable live shows and enough personal drama to fill a couple of Behind the Music episodes, this beloved band soared to heights few ever achieve while wining the hearts and minds of numerous critics, fans and peers in the process. Named after "The Hawks" — as in "Levon and the Hawks," the name of Dylan's backing band in the 60s before they became known as "The Band" — The Jayhawks and their fellow travelers even helped make the world safe again for artists who weren't afraid to fuse traditional rock, country and folk influences into something that was both timeless and modern, just like the best American bands always have.
Venue:
The Ogden Theatre, 935 E. Colfax Ave Denver, CO 80218 – 303-832-1874
Doors:
7:00 PM
*Price:
$29.50– ADV Buy Tickets
$35.00 – DoS
*All times and prices are gathered from other sources and I am not responsible for mistakes or inconsistencies. They are intended only as guidelines. Please, always call the venue if you desire the most accurate information possible.