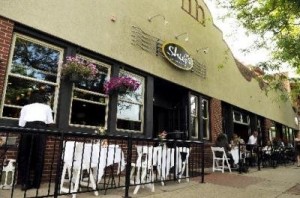 Shug's, the Boulder restaurant and music venue, has closed it's doors forcing the cancellation or relocation of several shows they had on their schedule.  For instance, the Roster McCabe show scheduled for tomorrow has been moved to The Lazy Dog, also in Boulder.  Please check the schedules of anyone you were planning to see at Shug's in the coming weeks.
Here are some more details on the situation by Steve Weishampel of the Boulder Weekly:
"Boulder's graveyard of failed restaurants can claim another victim today: real estate company Tebo/Karakehian has confirmed that 13th Street restaurant Shug's Low Country Cuisine has been evicted from its space, 2017 13th St. 
The eviction took place Feb. 7 as a result of unpaid rent, according to James Dixon, Tebo's head of leasing. Representatives of Shug's were not immediately available, and a phone call to the restaurant was unanswered. 
Shug's, a music venue and Southern-style restaurant, owed more than two months' rent to Tebo, according to a lawsuit filed in Boulder District Court Jan. 11. The restaurant owed more than $18,000 in rent and fees, the suit filed by Tebo says. 
The space formerly occupied by Shug's — and neighboring buildings along 13th Street between the Pearl Street Mall and Spruce Street — have seen plenty of tenants in recent years. Shug's began its lease in April 2011, for instance, and the restaurant next door has seen at least five tenants since 2009. Shine, the current occupants of that neighboring space, struck a deal with Tebo to keep their rent manageable, Boulder Weekly reported in November. 
Shug's rent was more than $6,500 per month, according to the lawsuit. 
Dixon says Tebo is already considering future tenants for the space.
"We have one proposal right now," he says, "and a walkthrough [Feb. 8]." 
The lawsuit also names Shug's and Colorado Brewing Company owner Sean Shelby as co-signer on the lease. Dixon says Shelby is in talks with Tebo to form a new restaurant group to make a proposal for the property."