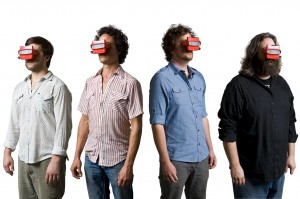 Why You Should Go: To say that Jacob Fred Jazz Odyssey music transcends boundaries and expands minds is an understatement. JFJO's music generates an all-encompassing sensory experience for the listener. Since 1994, the JFJO collective has brought their impressionistic and improvisational vision from the Midwest's Bible-Belt to many of the world's finest music festivals and clubs.
Jacob Fred Jazz Odyssey was founded in 1994. The band has garnered respect and recognition around the world, receiving praise from critics and routinely selling out shows across the U.S. and Europe. Its fluid, ever-­‐evolving brand of progressive jazz frequently reaches into disparate genres for inspiration— elements of ragtime, Americana, classical, funk and ambient electronica are all evident in the versatile group's body of work.
Venue: Dazzle Jazz, 930 Lincoln St. Denver, CO 80203, 303/839-5100
Shows:
Saturday – 7pm & 9pm
Sunday – 6pm & 8pm
*Price:
$18
PURCHASE TICKETS HERE
*All times and prices are gathered from other sources and we are not responsible for mistakes or inconsistencies. They are intended only as guidelines. Please, always call the venue if you desire the most accurate information possible.