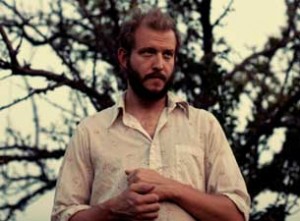 BON IVER
w/ Fiest
Thursday, May 31st
Red Rocks Amphitheatre
Tickets: $39.75 – $44.75
On-Sale: 3/2 @ 10am
PURCHASE HERE
In yet another great addition to what is shaping up to a great summer on the rocks, Bon Iver and Feist join the schedule for a show on May 31st. See full list of Bon Iver tour dates below.
In other Bon Iver news, today brings a brilliant new music video for "Towers," a single off of their Grammy winning album, Bon Iver. Directed by filmmaker Nabil Elderkin, who you'll recognize as the director for "Holocene," the video follows one man through a beautiful part of Washington state, home to Indian-preserved land. Elderkin said, "When Justin sent me a breakdown of what certain parts/lines of the song meant to him I did my best to decode it and curate into something simple, and hopefully the viewer can take from it their own feeling of what the towers represent." How "simple" could describe such a breathtaking video boggles the mind, but indeed it does. A pure simplicity rings true to the work, with no gimmicks or overt constructionism at play. The video grows organically, breathing additional life into a song that already aurally invokes the senses. Joining the audio now is a stimulating visual experience.
Bon Iver – Towers (Official Music Video) from Bon Iver on Vimeo.
Bon Iver also announces a new Towers 12-inch, featuring a cover of John Prine's "Bruised Orange (Chain of Sorrow)" as the b-side. The single is out March 6th and you can pre-order it HERE.
Bon Iver Spring Tour 2012
03/03/12 Perth, AU – Perth International Arts Festival @ Red Hill Auditorium
03/06/12 Adelaide, AU – Thebarton Theatre
03/08/12 Melbourne, AU – Sidney Myer Music Bowl
03/10/12 Victoria, AU – Golden Plains Sixxx @ Meredith Supernatural Ampitheatre
03/11/12 Sydney, AU – Sydney Opera House
03/12/12 Sydney, AU – Sydney Opera House
03/13/12 Sydney, Au – Sydney Opera House
03/15/12 Brisbane, AU – Tivoli Theatre – SOLD OUT
03/16/12 Brisbane, AU – Tivoli Theatre – SOLD OUT
03/17/12 Brisbane, AU – Tivoli Theatre – SOLD OUT
04/12/12 Las Vegas, NV – The Joint at Hard Rock Hotel Las Vegas w/All Tiny Creatures
04/14/12 Indio, CA – Coachella Festival
04/17/12 Davis, CA – Freedom Hall at UC Davis w/All Tiny Creatures SOLD OUT
04/19/12 San Francisco, CA – Bill Graham Civic Auditorium w/All Tiny Creatures
04/21/12 Indio, CA – Coachella Festival
04/22/12 Santa Barbara, CA – Santa Barbara Bowl SOLD OUT
04/23/12 Tucson, AZ – TCC Arena w/Feist
04/27/12 New Orleans, LA – New Orleans Jazz and Heritage Festival
05/21/12 Edmonton, AB – Northern Alberta Jubilee
05/22/12 Calgary, AB – MacEwan Hall
05/25/12 Burnaby, BC – Deer Lake Park
05/27/12 George, WA – Sasquatch Music Festival
05/29/12 Salt Lake City, UT – Red Butte Garden Ampitheater
05/31/12 Morrison, CO – Red Rocks Ampitheatre w/Feist
06/07-10/12 Manchester, TN – Bonnaroo Music Festival
07/07/12 Roskilde, DK – Roskilde Festival
08/08/12 Helsinki, FI – Flow Festival
08/10/12 Goteborg, SE – Way Out West Festival
08/11/12 Oslo, NO – Oya Festival