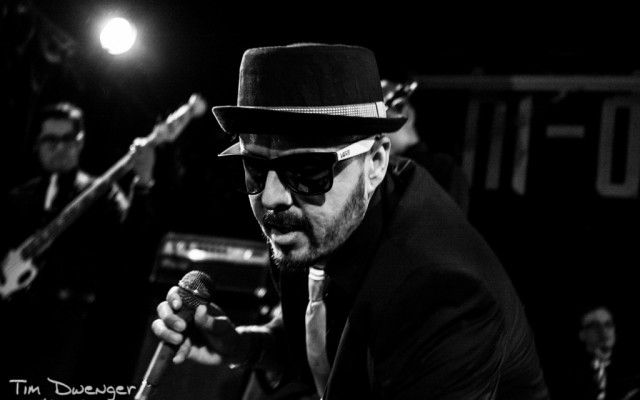 Roka Hueka – February 4th – Hi-Dive
Last Saturday night at the Hi-Dive, Denver's own Latin Ska ensemble, Roka Hueka, delivered a brief, but powerful set opening for legendary New York Ska outfit The Toasters. Playing to an enthusiastic and packed house, frontman Andres Gonzalez belted out original tunes in his native Spanish as the band raged behind him and dancers skanked at the lip of the stage.
Latest Headlines
Posted on December 6, 2016 |

No Comments

Brooklyn's Escort took the stage at Ophelia's last Friday night and got the party started. Kicking things off with "A Bright New Life" from their 2012 eponymous album, it was immediately apparent that this band was dead set on igniting the dance-floor. As the slickly produced beats washed over the crowd, men and women alike responded to Adeline Michèle as she belted out the lyrics, layed down the bass line, and danced in Martini glass shades, a white lace outfit, and over-the-calf tube socks.