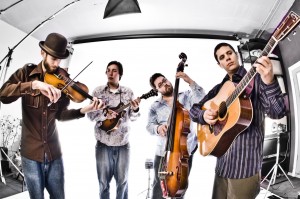 HEAD FOR THE HILLS
Mishawaka Amphitheatre
Saturday, May 12th
Tickets: $22 ADV, $25 DoS
PURCHASE HERE
Head For The Hills will perform at the Mishawaka Amphitheatre (located just outside of Fort Collins, CO) in Bellvue, CO on Saturday May 12th. Special guests include Kansas power-house trio Split Lip Rayfield & local friends and favorites Finnders & Youngberg. This will be the  8th consecutive year H4TH has performed opening weekend at the Mishawaka Amphitheatre. Join us in the Poudre Canyon for what is sure to be a magical evening.
Listen Up Denver! wants to send you a friend to The Mish this Saturday for FREE!  
Listen Up Denver! has a pair of tickets to giveaway and all you have to do to enter this contest is post
"I wanna open up The Mish with Head For The Hills on Saturday" on our Facebook Wall
PLEASE NOTE: Entry deadline is Noon MST Friday May 11th
In additional news, H4TH is proud to announce Head for the Hills – Live.  Culled from 5 great nights in Colorado, Head for the Hills – Live is just that: the band live and unadorned, performing favorite original material and select covers.  "Live" showcases the range of the bands songwriting, the depth of their improvisational chops and the some of the eclectic eccentricities that mark every Head for the Hills performance, all captured in fantastic high fidelity sound. This release comes after the group's (2010) CMJ charting self titled album, produced by Drew Emmitt and mixed by Third Man Records alum, Vance Powell.
The band's first official live release will be available on May 29th and is now available for PRE-ORDER. Be sure to check out the the cool pre-order packages, and preview some selections from the album, HERE.