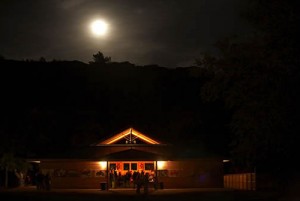 As we get into the heart of Fall and the nights get colder and the snowflakes begin to fly, the season at Planet Bluegrass up in Lyons is winding down.  With 4 shows left at The Wildflower Pavilion you've still got time to get out and enjoy some time by the river.  See below for the remaining shows and click here for tickets.
A night of rocky mountain rock & roll…
Grant Farm w/ Interstate Stash Express
Friday, October 19, 8pm
$10 advance / $12 door
http://grantfarm.net/
http://www.interstatestashexpress.com/
National flatpick guitar champion Tyler Grant brings his powerhouse electric quartet for an evening of rocky mountain rock & roll.
====
An evening with legendary singer-songwriter…
Jesse Winchester
Saturday, October 20, 8pm
$25 advance
http://www.jessewinchester.com
Over his remarkable 40-year career Jesse Winchester has been one of America's most admired songwriters, earning ASCAP's Lifetime Achievement Award, and tributes by artists like James Taylor, Lyle Lovett, Elvis Costello and Emmylou Harris.
=====
Abigail Washburn & Kai Welch
w/ special guests Cahalen Morrison & Eli West
Friday, October 26, 8pm
$17 advance / $20 door
http://www.abigailwashburn.com
http://cahalenandeli.com/
Pairing old-time Appalachian folk elements with international influences and pop sensibilities, banjo-playing singer-songwriter Abigail Washburn is an ambassador for beautiful border-obliterating roots music.  The former member of Uncle Earl and The Sparrow Quartet featuring Bela Fleck, Abigail will be performing an intimate duo set with multi-instrumentalist Kai Welch.
===========
Exuberant new-timey stringband…
Pert Near Sandstone
w/ Trout Steak Revival
Friday, November 2
8pm show / 7pm doors & bonfire
$12 advance / $15 door
http://www.pertnearsandstone.com/
http://www.troutsteak.com/
Minnesota old-time stringband Pert Near Sandstone are dancin' and pickin' their way into major venues and radio shows (including a feature on Prairie Home Companion) with their youthful exuberance and infectious energy