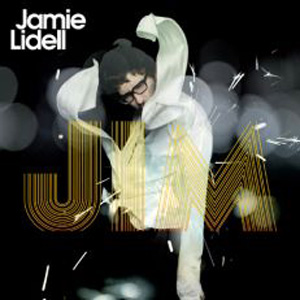 With hints of Smokey Robinson and other classic soul artists of the '60s and '70s, Jamie Lidell's new album,
Jim
, transports the listener back to those simpler days while at the same time keeping things fresh.
Those familiar with Lidell's previous solo work and his work with Super Collider may be surprised at how polished and accessible this record is. However, it's clear this is the next step in the evolution Lidell's sound has been undergoing throughout his career. From the sampling and electronic meanderings of 2000's Muddlin Gear to the edgy electronic soul of Multiply, it seems that Lidell has been plotting this course to refined soul music for the 21st Century for last eight or more years. While this album is highlighted by more actual instruments than anything he's released in the past, Jim does use electronic manipulation and the other studio wizardry to enhance the vintage feel of the tracks.
While songs like "Wait for Me," and the album's first single, "Little Bit of Feelgood," are poised to be breakout summertime smashes on the scale of the 2006 Gnarls Barkley megahit "Crazy," a cut like "Figured Me Out" seems to pull from the playbook of Jamiroquai and the smooth, jazzy feel of "Green Light" could land Lidell on tour with Steely Dan.
Overall, a very solid and durable album from the king of the next generation of Blue-Eyed Soul singers, Jim is an album sure to appeal to many walks of life and get all generations out on the floor and dancing.
Music has always been a part of my life. It probably all started listening to old Grateful Dead, Peter Paul & Mary, and Simon & Garfunkel records that my parents had, but it wasn't long before they were taking me to concerts like Starship, Crosby, Stills & Nash, and Huey Lewis & The News. I got the bug to write about music after reviewing an Eric Clapton concert for a creative writing project in high school but didn't really take it up seriously until 2002. Since then I have published countless articles in The Marquee Magazine and done some work for Jambase.com, SPIN Magazine, and various other outlets. I started Listen Up Denver! as a way to share the music information that is constantly spilling out of my head with people who care. Please enjoy!