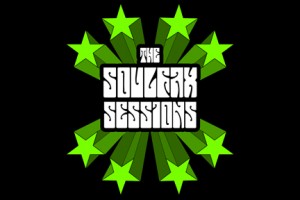 In case you aren't already aware, SoulFax Sessions are a weekly FREE music night at Park House on Thursdays and on March 7th we featured Adam Lufkin of Kinetix, Charles Mertens of Ableminds, George Horn of Ableminds and Chris Beck of Honeycomb with fiery sit-ins by many others local musicians including Jordan Linit of Kinetix who is featured in a stellar Bass / Guitar duel with Mertens in this video.   Everybody in Denver knows the weekend starts on Thursday, and Listen Up Denver! and Park House are providing Denver the perfect excuse to sweat, sin, shimmy and shake their way into the weekend!  Don't miss a SoulFax Session . . . watch the video below to find out why!
"Get Up Offa That Thing" – James Brown
SoulFax Sessions
March 7th, 2013
Park House – Denver, CO
This SoulFax Session Featured*:
Adam Lufkin – Guitar, Vocals
Charles Mertens – Bass
George Horn – Drums
Chris Beck – Keys
*This video features a sit-in by Jordan Linit on Guitar.
Video Recording: Ramble West Productions & Lucid TV
Audio Recording: Lucid TV
Video Editing: Dustin Dow (Lucid TV)