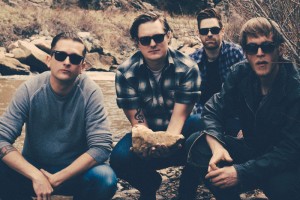 Photo by James Cromwell Holden
Imagine walking through a forest of cherry trees somewhere in the Far East. The trees are in full bloom and a slight breeze loosens the pedals from their lofty perches causing them to flutter and pirouette to the ground like giant pink snowflakes. Through this floral deluge you catch a glimpse of something large moving through the forest, but there is no sound. You think to you see a pair of antlers, but this is no deer. As you get closer you notice the creature has scales, like a reptile, no, more specific, a dragon. It's a…Dragondeer, you think to yourself. Suddenly the creature bursts into flames but you do not feel frightened. You feel a serene calm along with an electric excitement knowing that you have just witnessed something extraordinary. This is what the Japanese call the Kirin; a mythological creature that is often described as half dragon half deer, which brings good fortune in times of new beginnings. It is also a beer, of which Eric Halborg of the band Dragondeer drank a lot of while working at a Japanese restaurant in his college days. His fascination with the Kirin and the alliterative appellation Dragondeer would become the name of his graphic design company but it would soon blossom into a new band, spots at some of the country's top venues and festivals, and a new album titled Don't That Feel Good. I bet it does.
Eric Halborg is certainly no stranger to the Denver music scene. For the past ten plus years his band The Swayback has been defying expectations and genre classifications with what friend of the band Brendan Kelly calls "Morrissey with a giant nutsack fucked up on some kind of cough suppressant and obsessed with thick, goopy sounds, channeling the bombast of the Cult on a great day or Danzig after a particularly sweet morning at home with his kittens listening to the Stones." Well said. So when an opportunity arose for Halborg to do something different he dove into the new project that would become Dragondeer with the same eclectic zeal that The Swayback has championed for years.
The foundation for Dragondeer was laid in early 2012 when Halborg and Mandolin/Lap Steel player Cole Rudy shared with each other their affinity for the Rock on which all American music is built. "Dragondeer started as Cole and I realized that we both dug Blues," says Halborg. Always the innovators, "Cole and Eric" as they called themselves in the band's formative days (which you must remember was just two years ago) wanted to put their own twist on the traditional Blues they loved so much. "Cole thought it would be cool to play Blues on lap steel and mandolin as opposed to guitar," Halborg remembers. While slide guitar cannot be separated from the Blues, the mandolin is more associated with Bluegrass (but that "Blue" in the name doesn't just refer to the grass) and is not as iconic of an instrument when it comes to Blues; yet the mandolin's affiliation and implementation within the Blues is just as documented—if not as celebrated—as the slide guitar, something that Cole and Eric would soon find out. "We didn't know it at the time but there's a rich history of Chicago Blues and Delta Blues where Mandolin, because it was such a common instrument of the day, was all over early Blues." Rather than be dismayed that mandolin Blues had already been done, the duo embraced this little known bit of musical history and in doing so reintroduced the mandolin into Blues while at the same time introducing this skeleton in the Blues' closet to new fans.
To tweak the formula a bit further, Halborg, who plays bass in The Swayback, opted to play a classical nylon stringed guitar instead of the more Blues standard steel stringed guitar, partly out of convenience but mostly for aesthetic reasons. "We coupled the mandolin with classical guitar because A. I had one and B. I played bass with Swayback for ten years and I was accustomed to playing with my fingers and I also like the warmer, bass sound of the classical as opposed to the twang of the steel stringed acoustic guitar. Then we just kind of found that those two instruments sounded rad together," Halborg says. Although it may have been an unconscious thing for Eric to list the fact that he had a classical guitar sitting around the house as the first reason he decided to feature it with Dragondeer it is also a testament, along with Cole's premonition that mandolin and the Blues would go together like ribs and whiskey, to Dragondeer's deep devotion to the essence of the Blues. The old Blues masters just picked up whatever was lying around and played, whether it be an old wash tub, a broom handle and some wire, or the broken neck of a bottle slid across steel strings. And so Cole and Eric picked up what they had around—the mandolin and an old classical guitar—and played the Blues on them. This not only speaks to the universality of the Blues but also to Cole and Eric's understanding of what the Blues is, and means, but most importantly: how it feels.
With that feeling Cole and Eric decided to take their act in front of audiences and in the beginning they played in some pretty odd places as Halborg recalls. "The first show we ever did was at the 2012 Underground Music Showcase at this gem store with crystals and cactus called Ironwood, which was across from the Hi-Dive. People were sitting Indian style on the floor in that place and it was just the two of us. I was playing tambourine with my foot." But soon Halborg would no longer have to play tambourine with his foot. While Dragondeer may have started out as something fun for Cole and Eric to do in their time off from their other bands it quickly became evident to the band and their audiences that Dragondeer was on to something. They soon added Carl Sorensen on drums and later Casey Sidwell on bass. Bolstered by their recordings and videos with Colorado Public Radio's Open Air, Dragondeer was soon being invited to play at such notable festivals as Nacarubi in Big Sur, California and South By Southwest in Austin, Texas. There was a performance at Red Rocks for the Film on the Rocks Concert Series and, in early 2014, they played at the Governor's Mansion. Talk about a meteoric rise! Fueled by the confidence that great shows and attentive audiences bring, the band decided it was time to get into the studio; to their "weird space."
Before they could get to their weird space they needed a big space to record the drum tracks to get that big room sound. They recorded drums at Silo Sound Studios, owned and operated by Todd Divel. They then took the drum tracks and holed up in Halborg's old house in Denver. Built in 1903, Halborg's house has high ceilings and wood floors and the band began to experiment with the space. They achieved their reverb-drenched sound by utilizing what they called the "weird space." Not only did they mic their Fender Blues Jr. amps but they also placed microphones up the stairs and near the ceiling to catch the sound as it bounced from the basement to the weird space. "That was a lot of times the big reverb sound you hear all over the record, mixing in what the weird space was capturing." Great mixing and experimental mic placement are what gives Don't That Feel Good its old school echoey sound, as well mastering by David Glasser at Airshow Mastering who has worked with such notables as Pete Seeger, and the Grateful Dead, and who also passed the record on to David Gans, longtime Dead historian and radio host. But the Grateful Dead connection goes much, much deeper.
Halborg is a big Grateful Dead fan and the version of "Deep Elum Blues" on the record is modeled after the Dead's arrangement of the Blues standard, so when he heard that a friend had one of Jerry's guitars, he was stoked. "While we were recording 'Deep Elum Blues' I went to a party of a good friend of mine and it turned out that he had been raised by the Grateful Dead Family on Wavy Gravy's Hog Farm. Jerry had given my friend's dad one of his custom guitars and I was like 'Is it in this house right now?'" It was, and the friend graciously loaned it to Halborg for the recording of "Deep Elum." But the album is not just old Blues standards. The original material on the record also have great stories like the title track, "Don't That Feel Good," which was something Halborg sang in the bathtub or the song "Don't Go Down To The Tracks," which was originally a B-Side on a Swayback single. But Dragondeer don't just see covers as fillers, they have a healthy attitude to doing other people's material.
A cornerstone of Dragondeer's musical philosophy is taking material not written by them and making it their own. "For the most part we're trying to put our own twist on the basic forms of these songs. Our thought with having originals and including covers was that old Blues is all about covering standards and telling stories, your own stories in some songs and other folks' woes and tribulations in other songs. I always like that they freely covered other artists. It's not that prevalent in modern music but if you look at old Zeppelin, or old Stones, or Dylan there were two or three covers on every record. I always thought that was cool." Also cool is Dragondeer's deep devotion to Colorado music and culture.
While a West Coast tour is in the works, Dragondeer plans to kick off the summer with their album release party on June 7th at Lost Lake and then to enjoy what the great state of Colorado has to offer. "We have a ton of stuff in Colorado. The record was recorded in Colorado, mixed in Colorado, and mastered in Colorado. So we kind of want to spend the summer enjoying the state and playing all over the place. We're big grass fans and I'm pretty excited about this being what I call Colorado's Summer of Love. I think it's pretty damn awesome that we have legal grass, not only for the bongs and vapors and that part, but also my big thing, which is that we finally have a common sense drug policy in our state and I couldn't be prouder of that. This summer people are going to be pouring into Colorado and it's time to celebrate." You heard the man… get out there and celebrate! And make sure that you lift a glass or joint this summer to the cool cats that are Dragondeer.
CATCH DRAGONDEER LIVE THIS SUMMER!
June 7 • 2014 | Ride The Rockies Prologue | Eden G. Fine Park | Boulder, CO | Acoustic Dragondeer Set | 11:30AM-12:30PM
June 7 • 2014 | Dragondeer's "Don't That Feel Good" Record Release Party | Lost Lake | Denver, CO | w/ Mosey West | Doors @ 8
June 26 • 2014 | Grass For That Ass Red Rocks Pre Party | Cervantes | Denver, CO w/ Sam Holt Band and Gipsy Moon
June 21 • 2014 | Westword Music Showcase | Denver, CO | Details TBA
July 18 • 2014 | The Westin Riverfront Resort & Spa at Beaver Creek | Beaver Creek, CO | Details TBA
July 24-27 • 2014 | Denver Post Underground Music Showcase (The UMS!) | Denver, CO | Details TBA
Nate Todd was born on the central plains of Nebraska, but grew up on the high plains of the Texas panhandle. With not much to do in either place, music was his constant companion. His parents dubbed the first two albums he ever owned onto a tape for him. Side A was Bert and Ernie's Sing Along. Side B was Sgt. Peppers. His lifelong love affair with music started early as he practically grew up in a Rock & Roll band, with his father and uncle often taking him out on the road or into the studio with them. Nate began performing live at sixteen and hasn't looked back, having played in numerous bands from L.A. to Austin. At the age of twenty he was bitten by the writing bug, and upon moving to Denver decided to pursue a degree from Metropolitan State University where he recently graduated with a B.A. in English and a minor in Cinema Studies.