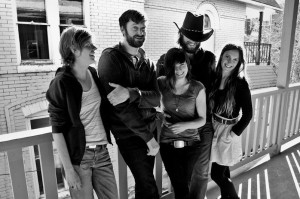 Why You Should Go: Eighteen months and more than 150 shows in, Denver's own Ark Life have toured coast to coast, sharing stages with Of Montreal, Gregory Alan Isakov, PHOX, The Moondoggies, The Head and the Heart, Mount Moriah, Ryan Bingham, J. Roddy Walston & the Business, Ha Ha Tonka, and more. On August 23rd, they celebrate the release of their debut album, The Dream of You & Me, on Greater Than Collective.
Come down to the Park House on east Colfax from 2-7 pm for a block party of epic proportions: music from Ark Life and Portland Rock-and-Rollers Quiet Life, beer, comedy, food, friends, and sunshine with Listen Up Denver!, New Belgium, Illegal Pete's, Imbibe Denver, OpenAir CPR, and Twist & Shout.  Don't miss this stellar day of music!
Venue:  Park House 1515 Madison Avenue Denver, CO 80206 303-321-0585 
Doors: 2:00 pm.
*Price: $10-$30
Purchase Tickets
*All prices are gathered from other sources and we are not responsible for mistakes or inconsistencies. They are intended only as guidelines. Please, always call the venue if you desire the most accurate information possible.