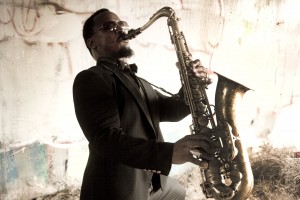 Why You Should Go: Following a momentous summer that included festival stops at Bonnaroo, Gathering of the Vibes, and Bottlerock, modern day Funk icon Karl Denson gears up for an equally busy Fall with the announcement of September and October tour dates, including a stop here in Denver at The Ogden. For this run of club shows and festival appearances, Denson and his band will be joined by celebrated sacred steel guitarist Roosevelt Collier, best known for his work in The Lee Boys. Touring in support of their most recent release, New Ammo, which All Music declared "easily their most musically adventurist album," KDTU with the electrifying Collier in tow, are sure to dig into the grittier side of the band's personality, making this a must see show!
Venue:  The Ogden Theatre, 935 E. Colfax Ave Denver, CO 80218 – 303-832-1874
Doors: 8:00 pm. Showtime at 9:00 pm.
*Price: $10.00 Tickets Available For A Limited Time. $15.00 Adv. $25.00 DoS.
Buy Tickets
*All prices are gathered from other sources and we are not responsible for mistakes or inconsistencies. They are intended only as guidelines. Please, always call the venue if you desire the most accurate information possible.