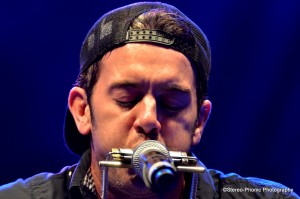 All Photos by Johne Edge
G. Love said it aptly last night as he spit rhymes over a Biz Markie classic, "You…you got what I need." This FREE, three-day, outdoor music event features 80 Colorado bands on 9 stages. Each day ends with a featured national act. If you didn't catch last nights kick-off you missed great sets from the Lionel Young Band, Cracker, and G. Love. Come on out for live music and enjoy the rest of the weekend with us here at Bohemian Nights at New West Fest.
Wherever the music is, you'll find me with my camera, shooting on street corners, from barstools at clubs, from the side of the stage at theaters, and from photo pits in places like Red Rocks. Clicking away, trying to capture the emotive essence of music, and all those moments that we forget because of one too many Pabst Blue Ribbons.