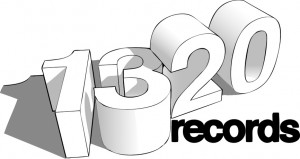 The Polish Ambassador, Up Until Now featuring STS9's David Murphy, Mochipet and Nalepa are teaming up this September 16th at Lodo Denver's newest and most amazing venue, The Summit Music Hall. Fans can expect a jaw dropping show in support of each artists' releases on STS9's record label: 1320 RECORDS. The Polish Ambassador follows up his debut LP on 1320 Records with "Future, Sex, Computers: The Remixes and B Sides," a compilation featuring remixes of songs from the original release as well as three never-before heard B-side tracks. After Up Until Now's successful debut album, "Gresham's Disco" and sharing the stage with nationally known artists such as STS9, Bonobo, Emancipator and Big Gigantic, the duo released their critically acclaimed EP "Billet Doux". Their recent effort delivers heavy electronic dance beats infused with live drum and bass. Mochipet's "Chicxulub" is a departure from the raw dubstep that this veteran producer and DJ is known for and explores refined and spatial glitch-hop and electro, ranking him among the masters of the genres such as Justice, The Glitch Mob, and Tipper. This event promises to deliver an amazing night.
You can also catch the Polish Ambassador and Mochipet plus fellow 1320 Artist Steve Nalepa at the Aggie Theatre in Ft. Collins, CO tonight (September 15th).
Tickets are ON SALE NOW for just $13.20 right HERE. Come on down, and see what all the fuss is about!