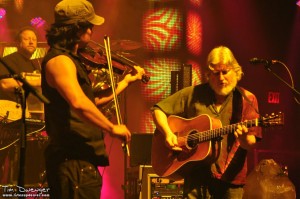 Photo by Tim Dwenger
Why You Should Go: String Cheese Incident has not played Red Rocks since the venue was host to their comeback run two years ago and that should be reason enough to catch at least one of their shows this weekend at the legendary amphitheater.  But, if it's not, consider their epic electronica laced jams, their blistering bluegrass, and the incomparable energy of a weekend of incidents on the rocks.
Born in 1993 in Colorado's Rocky Mountains, SCI has since released 6 studio albums, 3 DVDs and countless live recordings from their relentless tour schedule. Their nearly 20 year history is packed full of surreal experiences, epic moments, groundbreaking involvement and huge accomplishments. They have been recognized for their commitment to musical creativity and integrity, for their community spirit, philanthropic endeavors, and for their innovative approach to the business of music.
Venue:
Red Rocks Amphitheatre, 18300 West Alameda Parkway, Morrison, CO 80465 – (720) 865-2494
Doors:
6:00 PM
*Price:
GA $49.95
PURCHASE THURSDAY TICKETS
PURCHASE FRIDAY TICKETS
PURCHASE SATURDAY TICKETS
*All times and prices are gathered from other sources and we are not responsible for mistakes or inconsistencies. They are intended only as guidelines. Please, always call the venue if you desire the most accurate information possible.