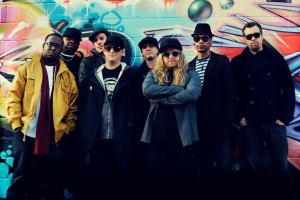 Why You Should Go: Lettuce has been a local favorite here in Colorado for the past several years and is getting ready to take Denver audiences to the cosmos with their high-octane Funk. "Lettuce is like a Learjet that wasn't getting clearance from the tower," says "lead" bassist Erick "Jesus" Coomes. "But we're done just rolling around on the runway." They're not asking for permission, so put your tray tables in their full, upright and locked position. This plane's itching for lift off. On both Friday and Saturday at Cervantes' Masterpiece Ballroom Lettuce will be joined by The London Souls whose unique reinterpretation of classic hard-hitting Rock & Roll recalls elements of the past with an ever-present boundless energy, fit to cement their place in the future.  TLS will feature Lettuce and Soulive guitarist Eric Krasno, so get there early!
Venue:  Cervantes' Masterpiece, 2637 Welton Street, Denver, CO 80205 – 303/297-1772
Doors: 8:00 PM – Music at 9:00 PM
*Price: $20.00 Adv. $25.00 DoS. $35.00 Two Day Passes Available
Buy Tickets
*All prices are gathered from other sources and we are not responsible for mistakes or inconsistencies. They are intended only as guidelines. Please, always call the venue if you desire the most accurate information possible.