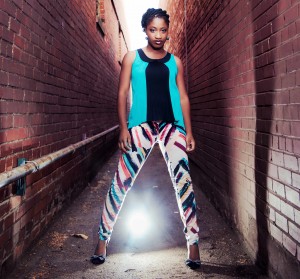 Soul Singer SuCh Added To The Already Stellar Line-Up For
Dance Party Time Machine
September 27th at Cervantes' Masterpiece Ballroom!
PURCHASE TICKETS HERE
J2G Live and Listen Up Denver! are known for their yearly Revenge of the 90's extravaganza, and now they are throwing a dance party that knows no limits. A group of over 40 of Denver's best musicians will take turns performing popular dance tunes from various decades. Starting back in the 60's, the Dance Party Time Machine will bounce through time as the night moves on covering every dance and era imaginable. Want to get down and dirty to Disco? Grind to 90s hits? Relive your favorite party anthems? Well,  it can all be done in one night on September 27th.
Denver is known to have one of the hottest music scenes in the country and the best of the best have been recruited for this monumental event. Dance Party Time Machine will feature David Murphy of Sound Tribe Sector Nine and the new addition of chart topping Soul singer SuCh alongside members of: The Motet, Euforquestra, YAMN, Rose Hill Drive, The Congress, Fox Street Allstars, Kinetix, Octopus Nebula, Tiger Party, The Whales, Mountain Standard Time,  Broken Tongues, Ableminds, Filthy Children, Rally Round the Family and more.
SuCh is a Boston born, New York raised, California educated, Chicago groomed Soul singer. Just like her upbringing, her road to music has been a scenic journey. It started at the age of 15 when she was invited to perform in the Grammy High School Jazz Ensemble for three consecutive years (2000-2002) and recorded a full length album with them each year. She had the privilege to tour LA's best jazz clubs and venues – The Brown Derby, Spaghettini's, The Knitting Factory, etc. She attended the Grammy Nominee Dinner and the Grammy Awards where she met and performed with Patrice Rushen, Peter Cincotti, Kurt Elling, Dave Koz, Erykah Badu, Yolanda Adams, Vanessa Carlton and Letoya and Latavia (of the former "Destiny's Child").
She spent the next few years leading choirs, praise teams and congregations in worship in Boston, Chicago, and Denver. That led her to work with international recording artist K'naan on the choral orchestration and arrangement of his hit single Wavin' Flag.
As a performer, SuCh has enough energy to power a small city; her passion for music emanating tangibly in venues large and small. As a songwriter, she writes simple songs about complex things – loss, family, love, life, friendship and hardship. She connects emotionally as both with her audiences through melodies that soar, woven in her clear, soulful voice, spiriting them away to distant lands, forgotten memories, and dreams of a better world.
Join SuCh and the rest of the talented musicians on this bill as they take you on a time travelling trip through the eras of this country's best dance music!
September 27th at Cervantes' Masterpiece Ballroom!
PURCHASE TICKETS HERE