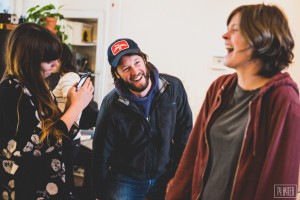 Last December we had the opportunity to follow around Denver's Ark Life before their sold-out two night run with friends The Head And The Heart at the Ogden Theatre.
The band's chemistry was contagious and both days were filled with laughter and horseplay. It was evident that they all truly care about one another and their relationships go well beyond that of mere musical collaborators.
We were there from pre-show rehearsal, to load-in, soundcheck, and the post-show party both days. This the long day that goes into the short opening set, through the eyes of a fan.
Don't miss Ark Life celebrating the release of their debut album, The Dream of You & Me, at Park House in Denver on August 23rd.  Get your tickets today!