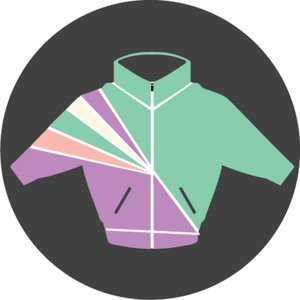 GIRL WALK // ALL DAY
Denver Film Center / Colfax
Thursday, December 22nd
Tickets – $7 or $5 for Members
Girl Walk // All Day is a 71-minute dance music video of epic proportions, set to the tune of Girl Talk's All Day.
The idea behind Girl Walk // All Day emerged from a desire to expand the boundaries around the idea of the traditional music video, which usually spans the length of a single track. This album-length piece features a talented group of dancers across a range of public and private spaces around New York City, turning the city's sidewalks and obstacles into part of an evolving improvisational dance routine.
The result is a feature length dance music video and tale of urban exploration that follows three dancers across New York City.  They turn the city's sidewalks, parks, and architecture into an evolving stage as they spread their joy of movement.
This film is a story about self-discovery and love, and it's a tale about finding community and vitality in shared public spaces.  The idea for the project emerged from our desire to expand the boundaries of the single-track music video, to an epic musical film.
Pitchfork
"Girl Talk's Gregg Gillis is great at getting people to dance, as anyone who's been to one of his shows can tell you. But we've never seen Girl Talk's ability to get people to dance displayed quite like this." 
The New York Times Magazine
"It is no surprise that people go nuts for the trailer.  It is weird and joyous, popping with your and energy . . . It's not until a minute or so in, as she twirls and gyrates through the ferry's upper level, staring down the camera with a sly smile on her face as sleepy commuters pretend not to notice, that you start to suspect that you're watching something more than a little magical."  
To learn more about this amazing project, check out the trailer below.
Official Trailer: Girl Walk // All Day from Girl Walk // All Day on Vimeo.