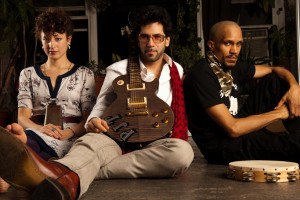 Why You Should Go: Over the course of the past five years, The Pimps of Joytime have evolved into a road tested and audience approved groove machine.   In name alone the band carries with them a certain panache, a "je ne sais quois" if you will, that lays the perfect groundwork for a funky sound that is sure to get any party hoppin'. At times, it's got a dirty, lo-fi feeling that is reminiscent of the best old school funk tracks, but it's evident that all that grime is intentional, as the group's song can swing into a swirling digital wonderland that comes through in all its hi-fi glory.
Venue:
The Fox Theatre 1135 13th Street, Boulder, CO – 303.443.3399
Cervantes Other Side, 2635 Welton Street, Denver, CO 80205 – 303/297-1772
Doors:
Friday: 8:30 PM
Saturday: 8:00 PM
*Price:
Fri: ADV $10, DoS $12
Sat: ADV $12, Dos $15
Buy Friday
Buy Saturday
*All times and prices are gathered from other sources and I am not responsible for mistakes or inconsistencies. They are intended only as guidelines. Please, always call the venue if you desire the most accurate information possible.